The P3*system used by Mec Sev Ltd.
P3 ductal and P3 Isomac are used in the production of Pre insulated Ducting Systems, Roof Top Boiler Houses, Acoustic Enclosures and Air Handling Units.
With P3 Srl in Italy, we have found a suitable and innovative company, who achieve the highest product performance combined with the highest safety standards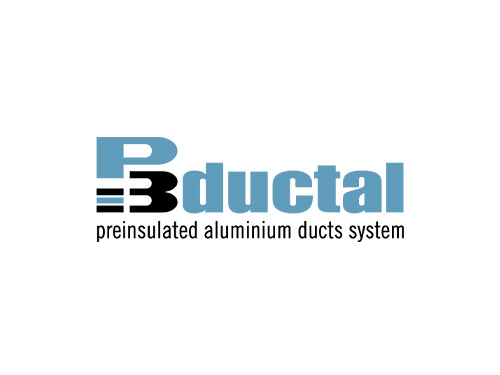 Advantages
Extremely reduced weight compared to sheet metal ducts which means a reduction of the load bearing structure. This also ensures ease of transportation to site. The special closed cell bio-compatible insulating materials ensure low thermal conductivity (0.022 W/m °C) and limit the risk of condensation. The outer aluminium coating makes P3 ductal longer lasting than traditional ducts.
High thermal insulation with a thermal conductivity of λi of 0,022 W/(m °C) measured at 10°C due to the closed cell insulation. The outer aluminium coating coupled with the insulating material provide sturdiness, rigidity and good resistance to corrosion, erosion, and deformation even in special applications.
An airtight seal is guaranteed by the exclusive patented invisible flanging system for the connections between the elements and by the special longitudinal joint. The low number of flanges and limited surface roughness keep linear friction losses at very low levels thus helping to reduce running costs.
We at Mec Sev are committed to excellence and innovation setting new standards in the field of mechanical services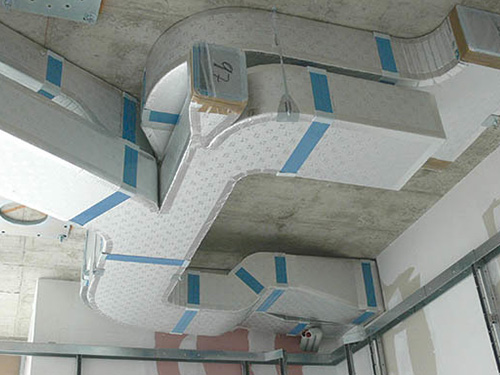 Sustainability
Environmental compatibility is ensured by the use of water as the foaming agent instead of cfc and hcfc or the hydrocarbons usually used in insulation foams, responsible for the destruction of the ozone layer of the atmosphere.
Water-blown polyurethane using the Hydrotec technology patented by P3 is today well able to comply with all legislation related to the banning of CFC's and HCFC's as well as preceding all future restrictions scheduled for HFC's and HC's forward.